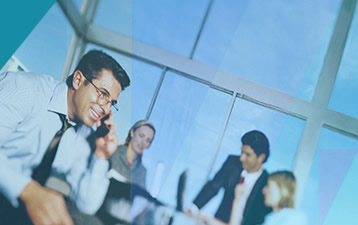 BluePepper Technologies Inc. is a global provider of enhanced wireless service applications for the wireless industry. BPT focuses in providing intuitive, best-in-class solutions with rapid implementation that fully integrate to existing infrastructure.


A team of experienced Programming, Business Development, Customer Service and Marketing professionals founded BluePepper with the clear objective of providing products and services to meet its client's needs for innovative products and services with high ROI. We have created a customer-oriented company that designs its products and services with a strong emphasis on generating more revenue for its customers.
BluePepper Technologies provides revenue-generating solutions to serve specific business needs in the telecom and enterprise markets. Taking advantage of the latest open and off the shelf technologies available, BluePepper delivers highly specialized solutions and services. The main focus on all BluePepper products is to provide robust solutions that allow our customers to reduce costs, increase productivity and add value to their operations. Our products and services always have the bottom line in mind.
We take our reputation for product excellence very seriously, continually thriving to deliver new and better solutions to the markets and customers we serve.
BluePepper works with a global network of resellers that locally service customers around the world. If you are interested in joining our network please contact us at:



rpp@bpweb.com
World Headquarters:

4613 University Drive, Suite #302
Coral Springs, FL 33067
Toll Free: 1 800 550 1206
Phone: 1 954 340 4055
Fax: 1 954 827 3381